BOOK REVIEW: Turning Pages by Tristi Pinkston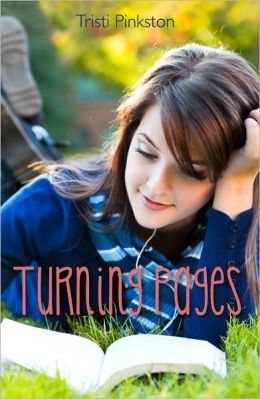 What the book has to say for itself:
With his pride and her prejudice, what could possibly go wrong?
When the arrogant Blake Hansen steals Addie Preston's promotion at the library, he pretty much rubs her nose in it. But Addie, who dreams of being a full-fledged librarian, decides to stick it out. She loves surrounding herself with books and keeping her father's memory alive in the building where they spent so much time together.
Soon, Addie learns that her beloved library will be torn down to make room for a larger facility, and she has to make a choice. Fight, or let go?
To complicate things, she finds herself attracted to Blake, who is engaged to someone else. Will Blake and Addie ever resolve their differences?
What I have to say about it:
What a cute story. This was a fun retelling of Pride and Prejudice by Jane Austen.

Addie has had a pretty rough couple months in this story. Her dad died in a car accident and the families financial situation gets pretty rough, she doesn't get the promotion she'd been expecting at the library that was basically promised her earlier, and the guy who did get it seems to be a pretty arrogant boss type guy. Her attempts to change the citiy leaders minds about tearing down the building don't work. She has problems with her best friends brother who she's been crushing on for years, and then her best friend even gives her some stress. But through it all, Addie is a character you can really love and get behind. She has some down moments, but it's so refreshing to read about a girl who has values, morals, and goals and will stick to them no matter what. Her upbeat personality shines through and you find yourself rooting for her.

It's a very quit and easy read. A clean romance just like the Jane Austen version.